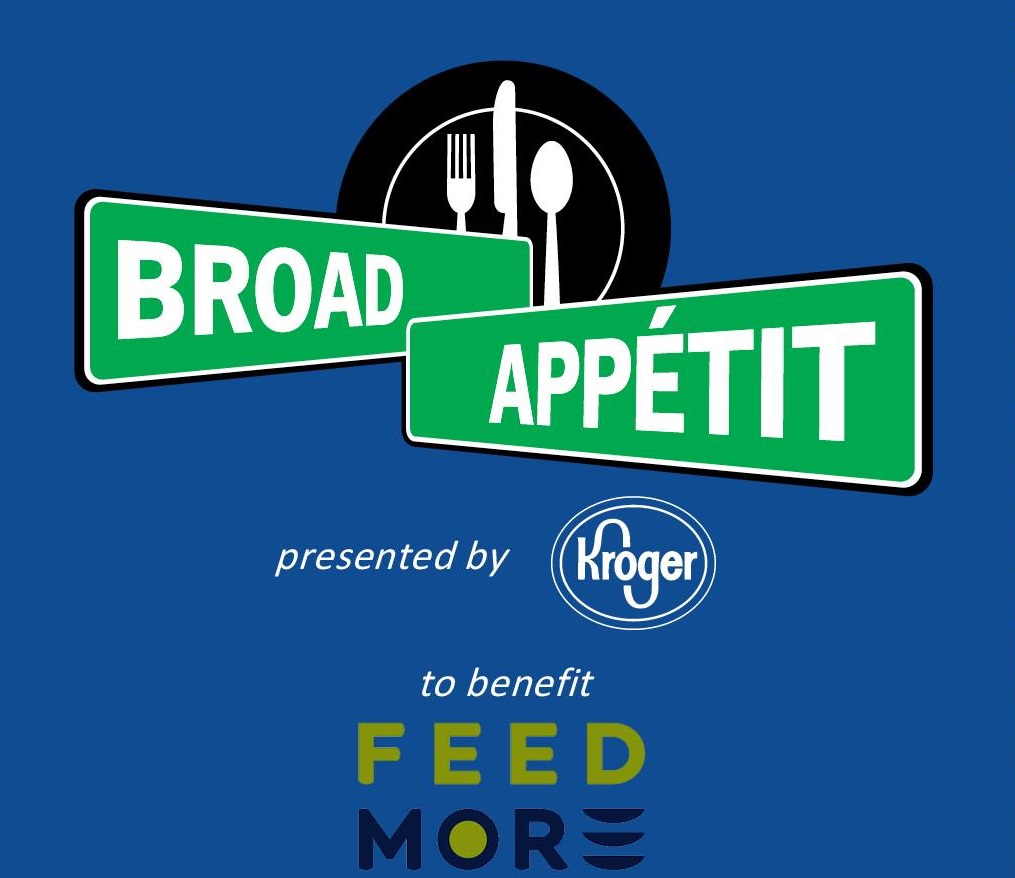 Broad Apetit
June 7 @ 11:00 am

-

6:00 pm
WELCOME TO THE EVENT WHERE FOOD & ART INTERSECT!
You've waited all year for the return of Broad Appétit and we are excited to once again feature the best local restaurants our fine city has to offer – and all at $4 a plate! Bring your appetite and cash and plan on grazing your way down Broad Street. There will be plenty of Virginia wines and beers to wash down the delicious offerings with, as well as great vendors to visit and music to please your ears. Remember your re-usable shopping bag and gather up your favorite in-season produce from local farmers and food providers. Check out the What's On the Menu link to see who's coming!
Broad Appétit's Mission
The mission of Broad Appétit is to provide an affordable and enjoyable local food festival in that is locally driven and regionally appealing. Broad Appétit exists to promote the amazing food, art, and music that makes Richmond a great place to live and visit. Broad Appétit is hosted by Kroger and benefits FeedMore.
As the state's largest food festival, Broad Appétit takes its impact on the environment seriously and thus leads the way in green event practices. Since its inception in 2008, organizers have provided compostable serveware for all restaurants to ensure that 2 million plates, bowls and sporks went to a commercial compost facility, along with food waste, to be repurposed into rich soil for gardens across the region. The event also Recycles – Bans generators – Bans styrofoam – Collects cooking oil on site to be recycled – Provides free water filling stations – Sells Klean Kanteen reusable tin cups, steel straws and utensils – Distributes minimal paper maps – Re-uses as much signage as possible – Uses litter-free and biodegradable wristbands – Purchases carbon offsets for energy used.
BACK AGAIN THIS YEAR! Broad Appétit is excited to offer all Virginia beers and a sampling program that lets you TASTE THE LOCAL! You can purchase a sampling cup at the beer/wine ticket booths for $6 and it includes (2) $1 sample tickets. Additional sample tickets are an option, and of course full beers are available for $6 per 16 oz. cup.
Image Credit: @broadappetit