Learn About Our Virtual Thursday Night Trivia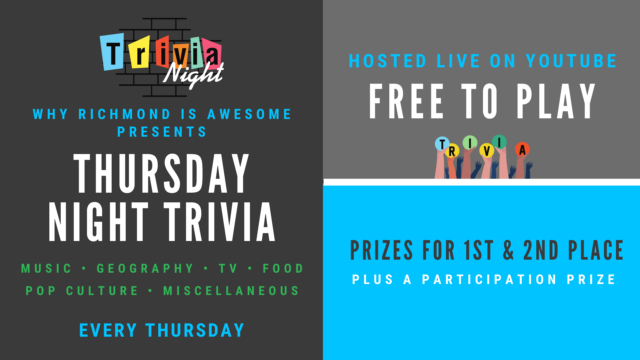 WHAT IS THIS SITE ABOUT?
"Why Richmond Is Awesome!" is a collection of great things to see, do, and love about Richmond, Virginia. Our great location means Richmonders are within 2 hours from the beach, North Carolina, Northern VA / DC, and the mountains – including tons of hiking and camping! Enjoy all 4 seasons living in historic RVA.
Why Richmond Is Awesome is brought to you by Alex Glaser & The Glaser Group.

EXPLORE VIRGINIA'S CAPITAL CITY
Richmond is more than a city – it's a way of life. RVA is packed full of culture, American heritage, and more!
A Part Of History – Many historical sites, monuments, and events started here.

Iconic Scenery – Home to breathtaking views and amazing places.

Terrific Opportunities – Lasting memories and fortunes erupt in Richmond.
NEIGHBORHOODS & COMMUNITIES