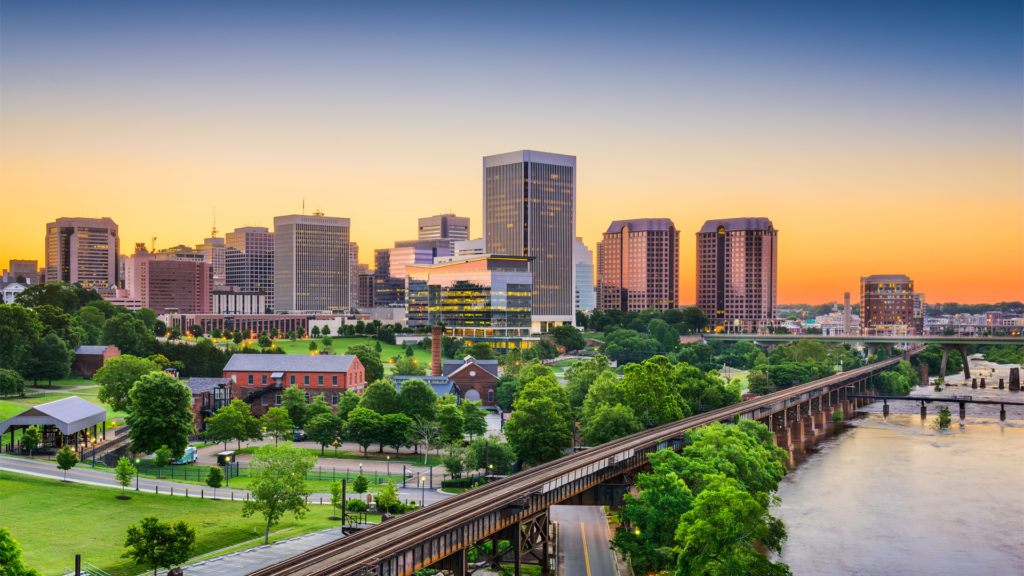 Richmond Metro
The Richmond Region is the perfect place to call home!  With an affordable cost of living, convenient access to a thriving mid-size city, and the stunning James River Park System, there is something for everyone.  Purchasing a home in the Richmond Region is a worthwhile investment as the area continues to grow year over year and property taxes remain comparably low. Gaining access to the city is seamless with multiple roads, bridges, and entry points.  Richmond has been recognized nationally and globally for its dining, art, culture, sports, festivals and more! The suburban neighborhoods nestled around the city have become destinations in their own right with amazing public schools and plenty to experience!  Most notably, residents of the Richmond Region gain access to the James River Park System which runs right through the city offering natural wildlife and adventure such as kayaking, rafting, fishing, and more all with the city as its backdrop!
The City of Richmond
Richmond is the capital of Virginia and a bustling mid-size city gaining national recognition for its affordability, food and beverage scene, ability to live a balanced lifestyle, booming millennial culture, and so much more!  Known as "The River City", Richmond is divided into two primary areas, Northside and Southside, with The James River running directly through the middle. City living meets outdoor adventures where you can easily transition from business and culture to nature and wildlife.  With several dozen museums and attractions along with the rich history of Richmond, Virginia, there is so much to see, do, eat, drink, and experience. Explore the diverse neighborhoods of the city to find out which one suits your needs.
Scott's Addition
–
"Brewery Central"
Over the last five years, Scott's Addition has completely transformed from an industrial district to a lively hub of new and renovated apartments with plenty of entertainment. Most notably, Scott's Addition features over a dozen breweries, cideries, and meaderies within less than a quarter square mile. With two barcades, a boutique bowling alley, the world's largest indoor shuffleboard facility, restaurants, and shopping you hardly ever need to leave the area to find fun.
Carytown – "Shopping Galore"
Carytown is the central hub for walkable shopping and dining in the city expanded over nine blocks! While Cary Street is bustling with businesses, single family homes line the side streets and residents find it difficult to move after they've experienced all the convenient amenities. The Historic Byrd Theatre is a Richmond landmark showing movies for just $4. Each year the Annual Watermelon Festival takes place in the heart of Carytown attracting more than 110,000 people to the area.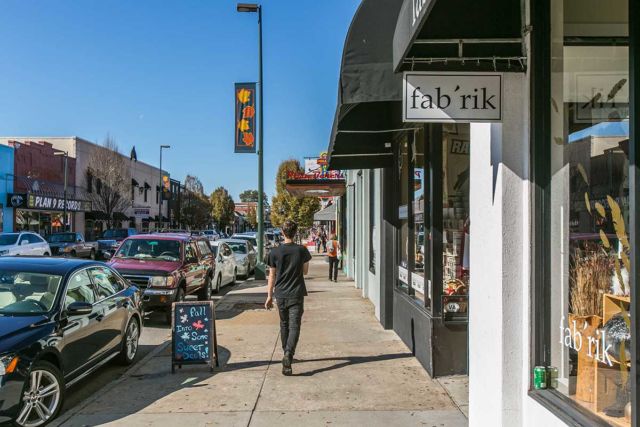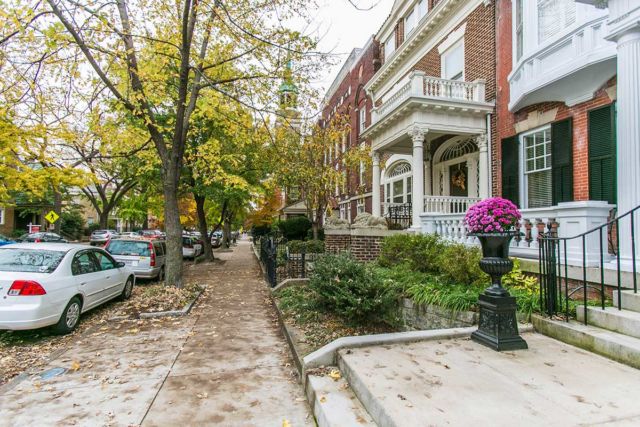 Museum District – "Beautiful and Walkable"
Take a drive down the historic Monument Ave in the Museum District and you will find colossal monuments paying tribute to civil war veterans as well as local Richmond legend and famous tennis player, Arthur Ashe. In the neighborhood you'll find The Virginia Museum of Fine Arts and The Virginia Museum of History and Culture. Stately homes and classic row homes sit nestled on tree-lined streets. The Fan District, Carytown, and Scott's Addition are all within walking distance. Quickly travel downtown or to the surrounding suburbs via the Downtown Expressway or Interstate 64. Visit the iconic Chiocca's to grab the best sandwich you'll ever have!
Church Hill/Union Hill
– "Historic with City Views"
Richmond's oldest neighborhood sits on the hill with some of the best views of the city! Most homes in Union Hill and Church Hill date back to pre-civil war era with several featuring intricate columns on the front porch. The Department of Historic Resources has overseen many renovations throughout the years ensuring the integrity and history of the architecture is preserved. Several new homes have also been built over the last five years. The stunning view from Libby Hill gave Richmond its name due to the striking resemblance to the view of Richmond on the Thames in England. There is plenty of space to walk, play, and have picnics with four parks Chimborazo Park, Jefferson Park, Libby Hill Park, and Patrick Henry Park. Enjoy the rich history of our city on the hill!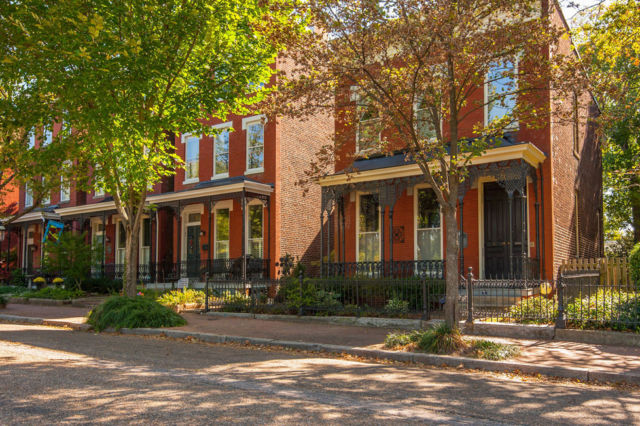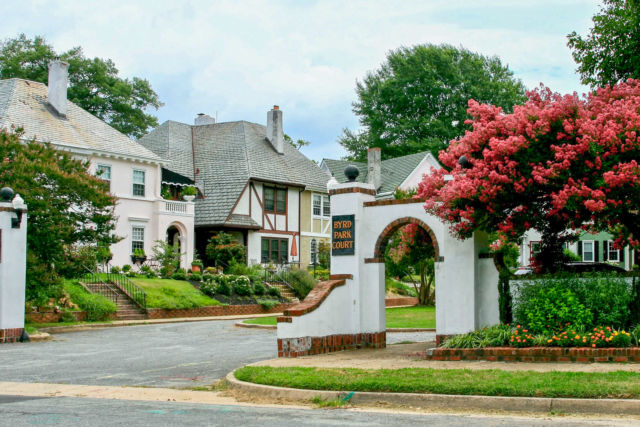 Byrd Park
– "Convenient Nature"
Both a neighborhood and a public park, the homes in this area sit adjacent to over a hundred acres of park along with three lakes, Fountain Lake, Swan Lake, and Shields Lake. While you won't find businesses or restaurants in this neighborhood, there is plenty of public architecture along with tennis courts, a walking path, and an outdoor amphitheater, Dogwood Dell. Every year a weekend long event takes place in Byrd Park called Arts in the Park. In this neighborhood you'll find single family and attached homes in a wide variety of styles. Be prepared to sprawl a picnic blanket out in the warmer months and stroll through the quiet park when the snowfalls. It's a beautiful place to live!
The Fan District
–
"City Living at its Best"
The Fan District is primarily a residential neighborhood with local businesses and restaurants nestled in street corners giving the Victorian-inspired area a charming and walkable vibe. On Main Street you'll find a bustling hub of restaurants, bars, coffee shops, boutique fitness studios, shopping, and wellness spots. The tree-lined streets fan out as you head from east to west giving the neighborhood its name. You'll find most homes are attached and a mixture of owners and renters. Take a stroll down the sidewalks and wave to neighbors sitting on their front porch. Pop into Joe's Inn, a Richmond institution with a retro feel serving food from morning to well past sunset.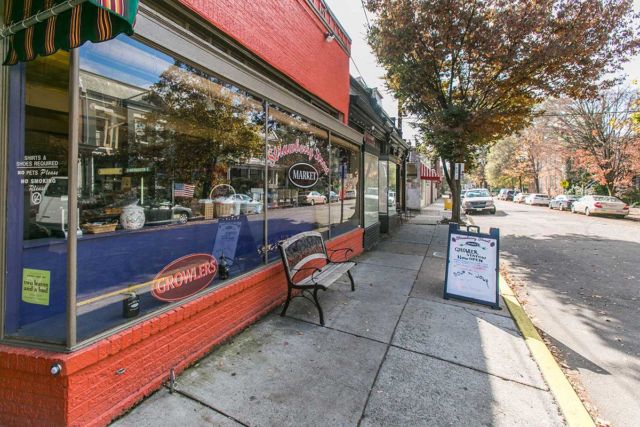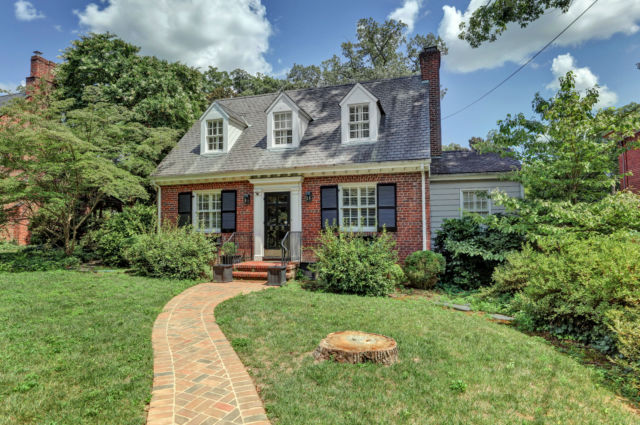 Near West End
– "Close, But Not Too Close"
The Near West End is close enough to enjoy the perks of the city but far enough to gain larger lot sizes, privacy, and quiet. Just a short bike ride to Carytown, The Fan, and Scott's Addition and less than 10 minutes to downtown, the Near West End is a popular place to settle down. It is predominantly made up of single-family homes consisting of cape cods, tudors, and colonials. The Near West End hosts Richmond's Annual Shakespeare Festival at Agecroft Hall, a home originally built in England in the 16th century that was later disassembled and transported to Richmond in the 1920s. It is also home to the University of Richmond and the Country Club of Virginia.
Mancheste
r – "Industrial Riverfront"
Just south of the river you'll find the once annexed Manchester neighborhood. Accessibility shines here with easy access to Interstate 95 along with three bridges to quickly get to various parts of the city: the Mayo Bridge, the 14th Street Bridge, and the Manchester Bridge. Coming across the Manchester Bridge towards downtown Richmond is one of the best ways to capture the Richmond skyline! Manchester has seen a lot of revitalization over the last 15 years as the industrial framework is modified into urban apartments while vacant lots see new homes being built. Enjoy the James River Park System with several access points to walking trails along the river.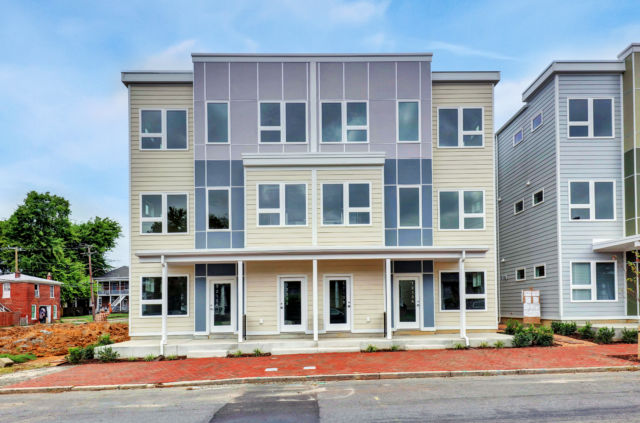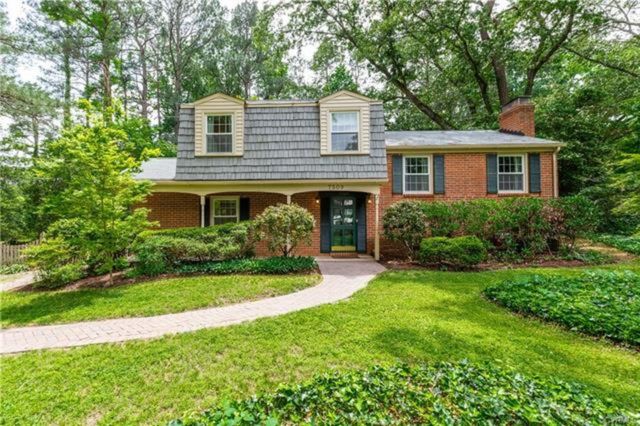 Stratford Hills / Oxford / Southampton
 –
"Wooded and Charming"
Take a drive over the Huguenot Bridge to Richmond's Southside where residents have easy access to the James River via Huguenot Flatwater and Pony Pasture. Cool off in the Summer, enjoy nature, and find adventure on the river at these popular river destinations. Brick ranches and colonial homes are common in these wooded neighborhoods with winding roads and large lots. There is no shortage of parks, coffee shops, and eclectic restaurants to enjoy. In Richmond's Southside you get the best of both worlds: close proximity to the city yet the peace and quiet of the suburbs. Check out Galley restaurant, one of the Glaser Group's favorite spots to hit happy hour and grab a bite to eat!
Westover Hills / Woodland Heights / Forest Hill Park –
 "Full of Nature and Adventure"
Across the river from landmark sites like the Carillon, Maymont, and Hollywood Cemetery you'll find a stretch of neighborhoods with tons of parks, spectacular views, multiple river access points, and one of the city's biggest year-round farmers market. Forest Hill Park and Canoe Run Park offer trails, a playground, and exercise stations while the South of the James Farmers Market provides residents with an abundance of local produce, products, and more. Take the "Nickel" Bridge and get to city center in under 10 minutes or hit the river at Reedy Creek or Belle Isle. The age and style of homes vary greatly giving residents plenty of variety.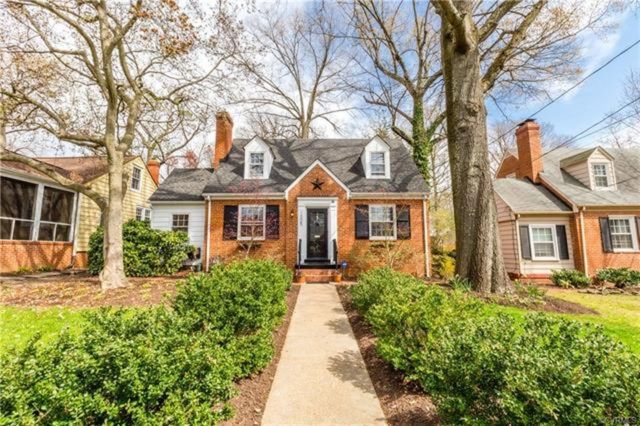 Monroe Ward –
"City Living"
Expanding across seven blocks, on the Eastern side of the Virginia Commonwealth University campus, is city convenience at its finest.  Some of the most iconic hotels in the city reside in Monroe Ward including the historic Jefferson Hotel, Quirk Hotel, and Graduate Richmond. Walk just a few blocks in any direction and you'll stumble upon top rate restaurants like Perly's and Tarrant's Café or check out Triple
Crossing Brewing's flagship location.
Oregon Hill – "The Overlook"
One of the best overlooks in Richmond is in Oregon Hill. You can easily access the James River Park System and Belle Isle. Located on a hill, this neighborhood is situated near the Monroe Park Campus of Virginia Commonwealth University making it a nice option for students as well. Oregon Hill is primarily made up of rowhomes and townhomes, most are brick with front porches.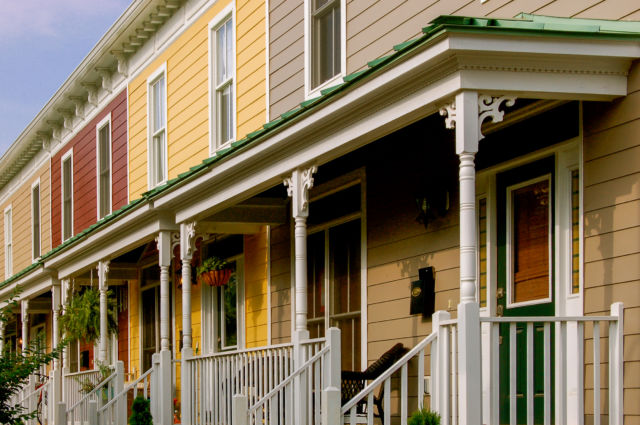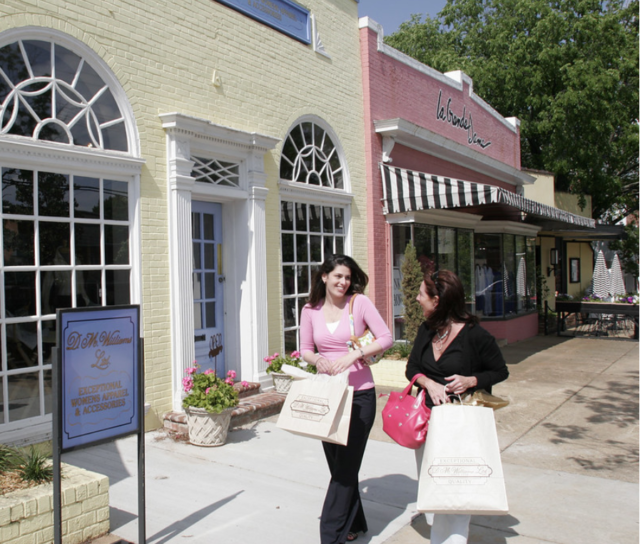 Libbie & Grove / Westhampton –
"Shopping & Dining"
This lively neighborhood in the Near West End offers dining, handmade chocolates, clothing, tailors, fitness studios, and even a small grocery, Libbie Market. Situated just 5 minutes from Carytown and a short drive down Broad Street to get downtown, many choose to settle down in this area. Single-family homes, apartments, townhomes, and condominiums can all be found in the Libbie/Grove/Westhampton neighborhood. Our office is located here and one of our favorite spots in the city, Jack Brown's Beer and Burger Joint.
Shockoe Bottom / Shockoe Slip – "Historical and Classic"
There is so much history in Shockoe Bottom and Shockoe Slip, it is one of the oldest neighborhoods in Richmond. Cary Street is the heart of the neighborhood with restaurants, coffee shops, and more and also happens to have original cobblestone streets. The Edgar Allen Poe Museum, Virginia Holocaust Museum, and Canal Walk are three main attractions in this area. Apartments, townhomes, and condominums make up majority of the housing in Shockoe Bottom and Shockoe Slip. Access to Interstate 95 and the Downtown Expressway makes it an easy commute. Plus you can get to Southside in a breeze from the Manchester Bridge and Hull St.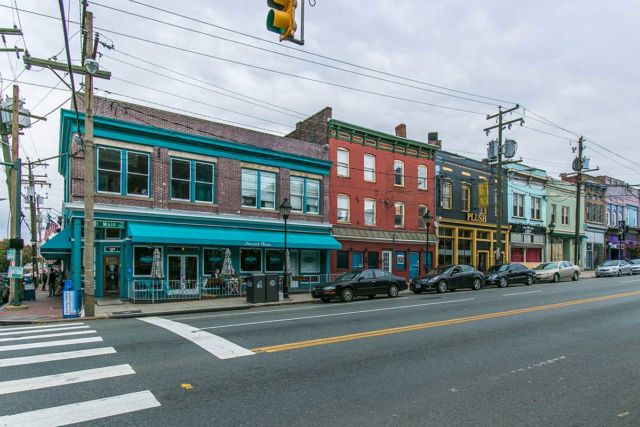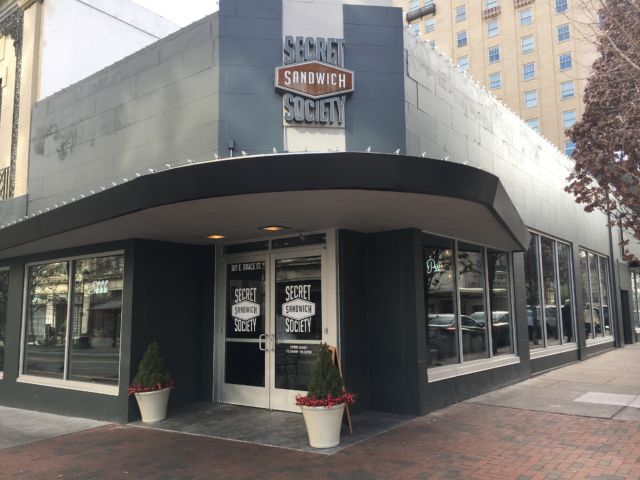 Grace St Restaurant Blocks –
"Restaurant Row"
For a few blocks along Grace Street in the Arts District lies a restaurant block that was long known for its churches, hence the name "Grace Street." From Jefferson Street to 9th Street you'll find some of the best dining in the city including the coveted Lemaire inside the Jefferson Hotel, Perly's Restaurant & Delicatessen, named one of the best Jewish delis in the country, along with Rapphannock, Pop's Market on Grace, and others. Want to get your grub on? Rent an an apartment just a block off Grace street.
Bellevue / Ginter Park- "Historical and Classic"
In Richmond's Northside, Bellevue and Ginter Park are known for their expansive green spaces and eclectic neighborhood vibe. Check out MacArthur Ave for popular spots like Stir Crazy Café, Demi's, the Mill on MacArthur, and Once Upon a Vine. A section of Ginter Park is on the National Register of Historical Places. Some of the architecture you find in this area is truly beautiful. This neighborhood sits on the border of Bryan Park, an expansive park right in the middle of the city offering hiking and walking trails, picnic areas, and disc golf course. Chamberlayne Ave and W Laburnum Ave are main through ways and there is easy access to Interstate 95.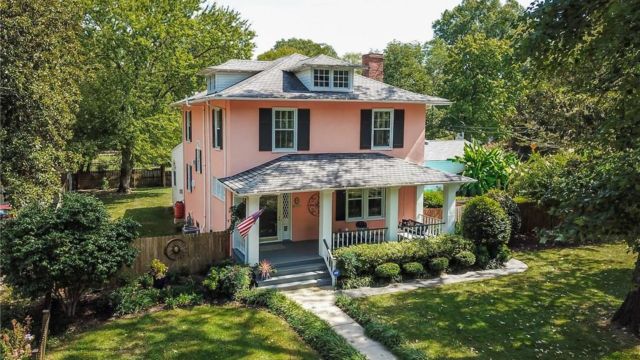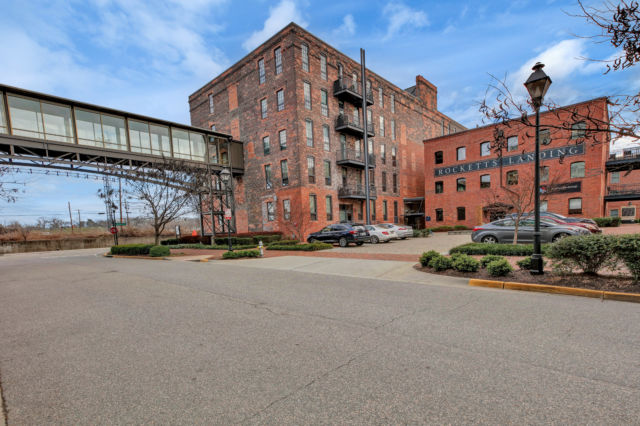 Rocketts Landing –
"On The Water"
East of the city and positioned on the North banks of the James River is Rockett's Landing. Previously an underdeveloped area hosting only The Boathouse at Rockett's Landing, Conch Republic, and a private marina, Rockett's Landing is currently undergoing major development. Brand new apartments, townhome and condominiums are being built up all along the banks of the James River breathing new life into the area. The Capital Trail was recently completed; a 50-mile dedicated, paved bicycle and pedestrian trail from Richmond to Williamsburg making the area a popular destination for walkers, hikers, and bikers alike. Stone Brewing, a well-known West Coast brewery, opened their East Coast production and tap room in the neighborhood of Rockett's Landing. Triple Crossing Brewing, a popular Richmond brewery opened a second location in this neighborhood as well.
Chesterfield County
Chesterfield County is south of the James River and City of Richmond and is the home to wonderful public schools, Pocahontas State Park, Swift Creek Reservoir, and adventures like Metro Richmond Zoo, meticulously maintained public golf courses, multiple sport complexes, and more! Well-established neighborhoods blend with new construction throughout Chesterfield County so no matter your preferences, you will surely find something you love here. Shopping is a breeze with plenty of grocery stores and retail on main throughways including the Midlothian Turnpike, Hull Street, and Jefferson Davis Highway. Restaurants and experiences are also abundant throughout the county including family-friendly, young professional, and adult entertainment. Commuting and travel is stress-free with easy access to Interstate 95, Route 288, Chippenham Parkway, and Powhite Parkway.
Midlothian – "Suburban Living"
A beautiful suburban community, Midlothian is home to wonderful public schools and is situated just 15 minutes South and West of the City of Richmond. The Midlothian Turnpike offers all the shopping and grocery stores you could need! Restaurants like Burger Bach, Kabuto Japanese House of Steaks and Sushi, and Capital Ale House are all popular spots to dine. Check out Westchester Commons for plenty of shopping plus a Gold's Gym and Regal movie theatre! Homes vary greatly in this area so whether you are looking for new or established, there is something for everyone. Get anywhere in the city by traveling the Midlothian Turnpike, Route 288, or the Powhite Parkway.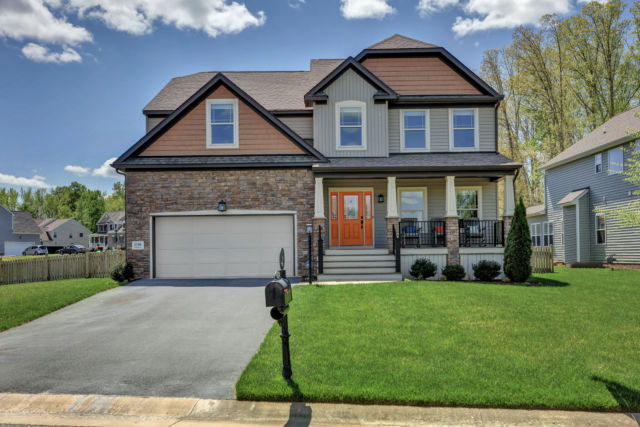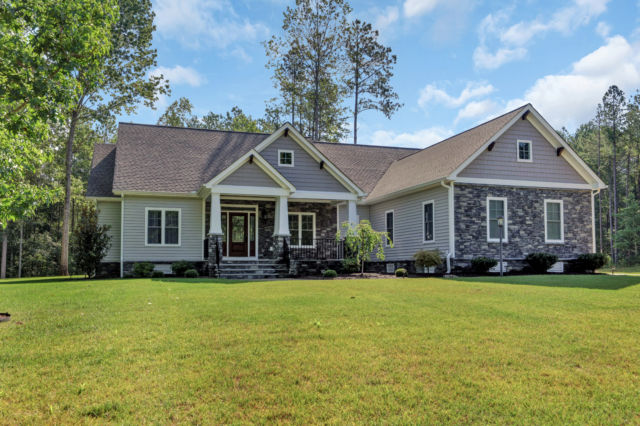 Chesterfield – "Nestled Away"
Not far off Route 288 and approximately 25 minutes from the city of Richmond is Chesterfield! Near Pocahontas State Park, Chesterfield is a peaceful and established neighborhood away from the bustle of the city. It has good schools and the home type varies. Chesterfield is a great place to settle down if you are looking for a little more peace and quiet.
North Chesterfield – "Close but Not Too Close"
As you head South from the city you hit North Chesterfield, a primarily residential area with most shopping and grocery on Midlothian Turnpike and Hull Street. The neighborhoods are mostly established here with lots of tri-levels and wooded cul-de-sacs. If you're looking to be close to the city but out of the bustle then North Chesterfield is a good spot to settle down!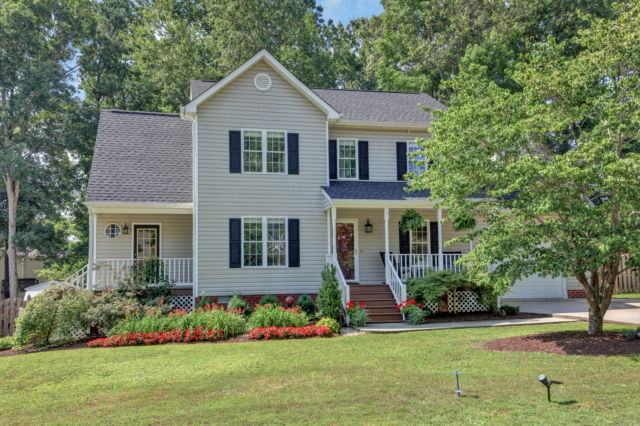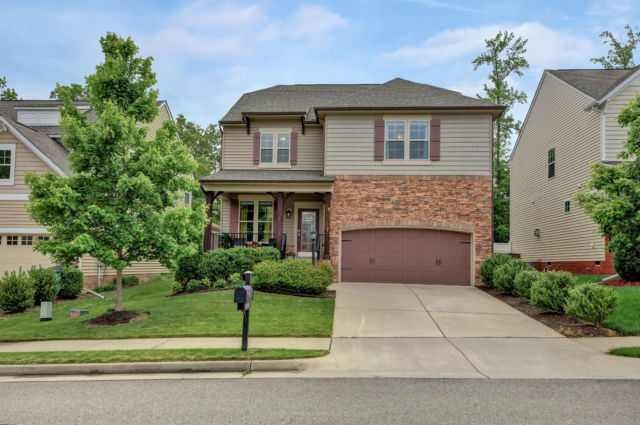 Mosley – "Newer House & Desirable Schools"
Head down Hull Street about 30 minutes South from Richmond and you'll reach Moseley. A primarily residential neighborhood, Moseley has experienced development of sough-after communities like Magnolia Green, Foxcreek, Summer Lake, and more. It's the ideal neighborhood if your seeking peace and quiet from the hustle of the city. Moseley has some big attractions too including the Richmond Metro Zoo, Chesterfield Berry Farm, and Treetop Zoofari Zip Line and Adventure Park.
Bon Air – "Established and Nearby"
This well-established neighborhood is just off the Powhite Parkway and within 10 minutes of the city of Richmond. Bon Air neighbors the Westover Hills and Stratford Hill neighborhoods which sit along the bank of the James River. In Bon Air you'll find neighborhoods with mature trees, brick capes and tri-levels and more. It sits between Huguenot Road and the Midlothian Turnpike so options for dining, shopping, and groceries are endless. Sky Zone Trampoline Park is a popular spot for kids and parties. Commuting is a breeze with access to four major roadways: Huguenot Road, Midlothian Turnpike. Chippenham Parkway, and Powhite Parkway.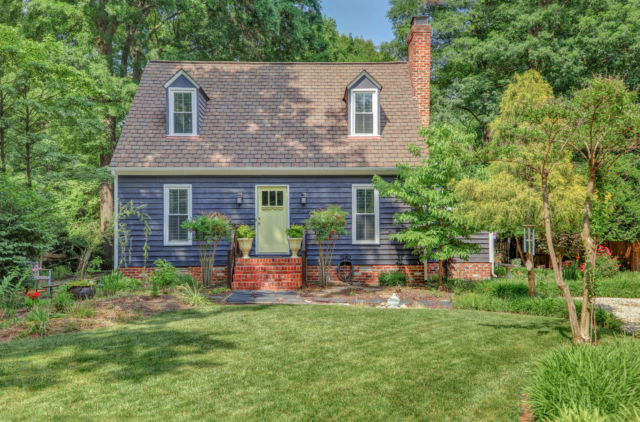 Henrico County
Henrico County is home to the expansive Lewis Ginter Botanical Gardens, endless shopping, the legendary Richmond Raceway, well-regarded public schools, beautiful neighborhoods, and The Richmond International Airport.  It is a thriving suburban community where many choose to settle down. Henrico County hugs Richmond on three sides: west, north, and east, each with its own identity. To the north you will find the legendary Richmond Raceway and to the east, The Richmond International Airport.  You'll find no shortage of shopping and grocery stores in western Henrico along Broad Street, Staples Mills Road, and Brook Road. Travel is so easy with Interstate 64 bringing you to and from the city. 
Glen Allen– "Quiet and Convenient"
Head North and just a bit West of Richmond and you'll find Glen Allen, a suburban neighborhood that is a little quieter than some of the busier 'burbs like Short Pump and Midlothian. Glen Allen leans more on the residential side but don't be fooled, you can get just about anywhere in 15 minutes or less making this an ideal spot if you prefer a bit of a slower pace. Glen Allen has a mix of new and established neighborhoods and groceries stores include a brand-new Publix. For shopping, check out Virginia Center Commons and if you like beer, don't miss Intermission Beer Company. You can easily access Interstate 95 and 295. Route 1, also known as Brook Road, runs directly through Glen Allen and acts as main throughway.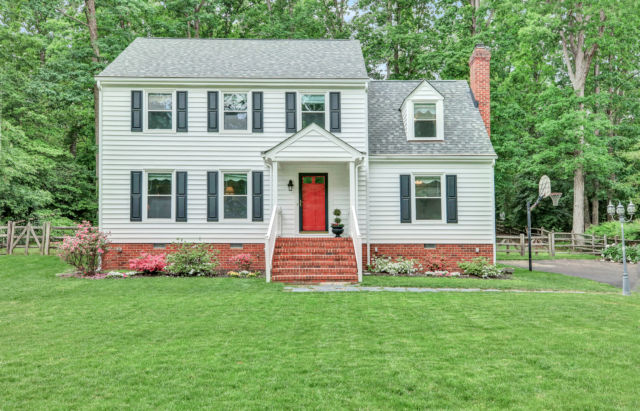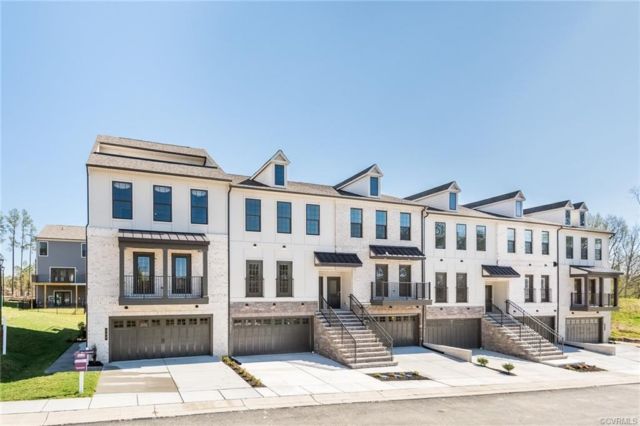 Short Pump – "New and Thriving"
In recent years, the city has expanded out to the West so it's no surprise to see lots of new development has you drive down Broad Street or hop off Interstate 64 or Route 288. Short Pump is a desirable neighborhood with lots of new builds, townhome and condominium options, and some of the densest shopping you will find! The Short Pump Town Center is a massive outdoor shopping mall which really anchors the rest of the neighborhood. You will also find many other shopping plazas including West Broad Village which is part commercial and part residential. The schools are highly rated and the entertainment options are endless!
Tuckahoe– "Along the James"
Hugging the North banks of the James River to the West of Richmond is the neighborhood of Tuckahoe. The University of Richmond sits on the Eastern most point of this area which also includes the coveted Country Club of Virginia. This neighborhood is well established with lots of beautiful trees and homes built right along the James River on the well-known River Road. Known for it's schools, this area is family-friendly with lots to do and see. Take Huguenot Road across the River to Southside or straight back to the city within 10 minutes. Parham Road and Patterson Ave are both major throughways which provide shopping and grocery.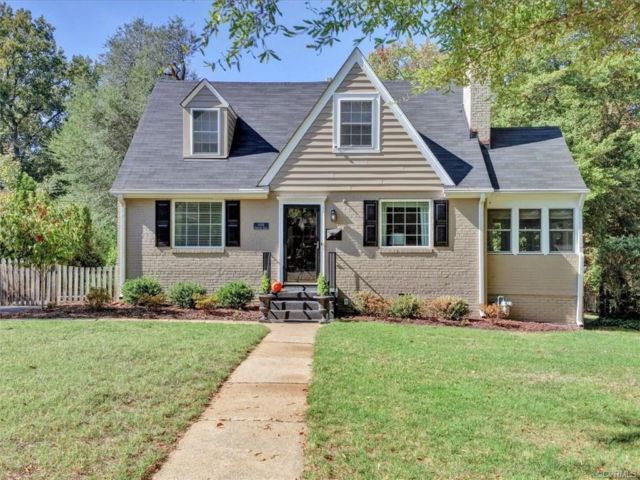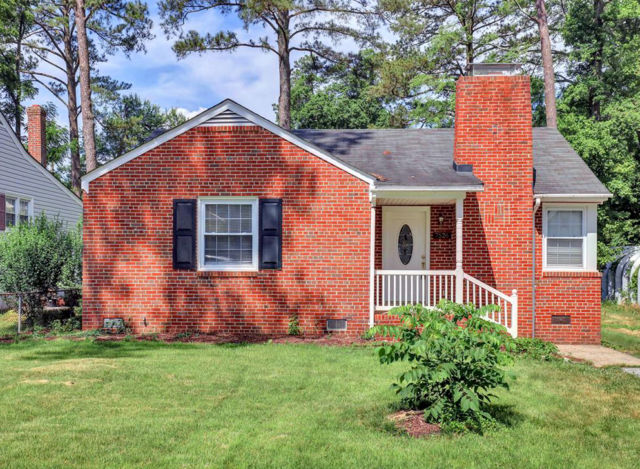 Lakeside – "Accessible and Charming"
This neighborhood is a mix of old and new and conveniently located making it a popular spot for people looking for the benefits of the city with just a bit more space to spread out! You can travel Interstate 95, 64, and 295 easily from Lakeside. Bryan Park and Lewis Ginter Botanical Garden are two major attractions in this area and new businesses continue to pop up. One of our favorite breweries, Final Gravity Brewing Co., is also in this area. Lakeside primarily consists of single-family homes, a mix of renters and owners.
Hanover County
North of Richmond & Henrico is Hanover County, a large county with great schools, shopping, grocery stores, farms, an amusement park and even a winery! Interstate 95, Route 1, and the Mechanicsville Turnpike are all major roadways in Hanover. The fun never ends at Kings Dominion, an amusement park with over 60 rides and attractions. Visit James River Winery, a local winery and great spot to sit in the shade and sample wine. Hanover has a huge variety of home types and ages and offers something for everyone. They are also known for their delicious tomatoes! If the city life is not for you, check out Hanover County!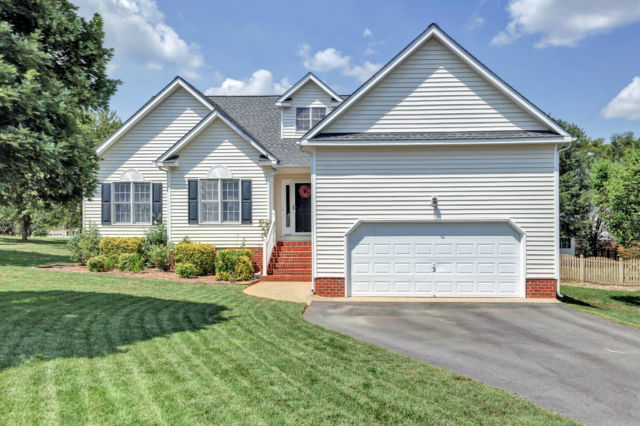 Mechanicsville – "Small Town Charm with New Construction Nearby"
Located within Hanover County, this popular neighborhood has both suburban and rural living. There is plenty of shopping and grocery stores along Mechanicsville Turnpike and Interstate 295 runs right through the middle. Governor's Antiques is one of the largest antique stores in the state. It's a 20 minute commute into the city of Richmond making it an ideal spot for those searching for the best of both worlds!
Powhatan County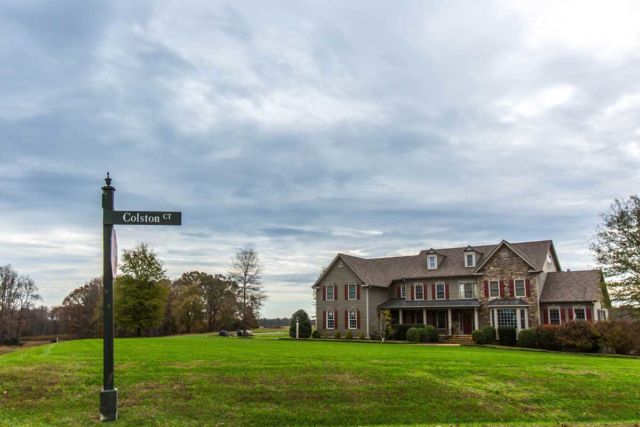 Powhatan County is south of the James River and west of the City of Richmond.  Named after Pocahontas' father, Chief Powhatan, the county is rich with history and popular among those desiring a rural place to settle down.  There are nearly 20 properties listed on the National Register of Historic Places dating back to the 1700s. While the area is charming and rural, residents still have access to major highways including Route 288 and the Midlothian Turnpike (Route 60) along with recreational and educational centers. Courthouse Creek Cider, Skippers Creek Vineyard, Bodie Vineyards, and Three Crosses Distilling Company are a few of the area's favorite watering holes. The Powhatan State Park situated along the James River offers an abundance of hiking trails. Get to the City of Richmond within 40 minutes!
Goochland County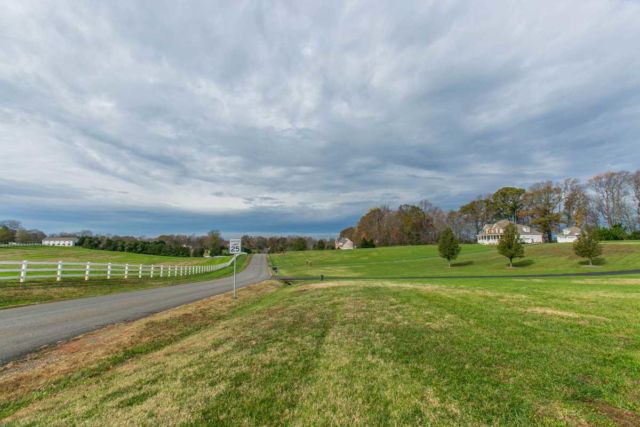 Bordered by James River on the South, and just west of Short Pump, is Goochland County!  Enjoy the benefits of rural living with convenient access to the plentiful shopping in Short Pump and the ability to get into the City of Richmond in just under 30 minutes.  Interstate 64 runs through the northern part of the county which leads to Interstate 295 and 95 so traveling to other areas in the region are a breeze. Professional opportunities are abundant with the well-known West Creek Business Park housing corporations including Capital One, Virginia Farm Bureau, and the Hospital Corporation of America.  Find playground equipment, trails, and plenty of space to run and play at Matthews Park, Leakes Mill Park, or Hidden Rock Park. The annual Field Day of the Past festival draws a crowd of over 45,000 people every year!  Residents of Goochland County also enjoy Elk Island Winery (with incredible views of the James River), Byrd Cellars Winery, and Hardywood Park Craft Brewery!
Amelia County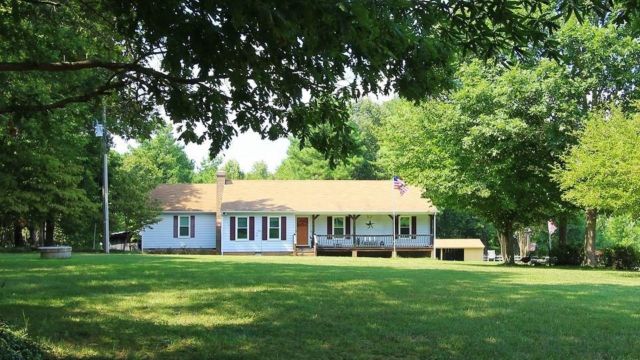 Located just over 30 miles southwest of the City of Richmond, Amelia County offers a rural setting with quiet communities and tons of farms operated for both personal and professional use. The Amelia Golf Course and Country Club is a popular destination along with the Winterham Plantation Bed and Breakfast and Saylers Creek Battlefield Historic State Park. Amelia County offers plenty of outdoor and recreational adventures including fishing on the Appomattox River and hunting. Travel to nearby shopping, entertainment, and dining within 20 minutes via US Route 360!
New Kent County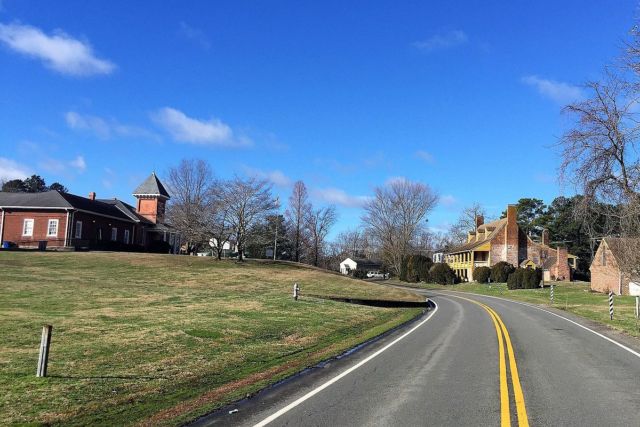 East of Richmond and Henrico County.
More Content Coming Soon!
This site is under development and will be updated often in the time ahead.