Why Richmond Is Awesome Presents: Thursday Night Trivia Halloween Spooktacular Extravaganza!
–FREE TO PLAY

–OVER $7000 IN PRIZES – 1 in 4 PLAYERS WILL WIN A PRIZE AT RANDOM.

-THERE IS A HUGE SURPRISE, THIS WILL BE THE EVENT OF THE YEAR, UNLIKE ANY TRIVIA EVENT YOU COULD EVER IMAGINE. YOU WILL NOT WANT TO MISS THIS!!!
What is it? A Super Special Edition of Virtual Thursday Night Trivia.
When is it? Thursday, October 29th, 7:30pm until about 9:30 or 10:00pm; trivia will go until we finish all 6 rounds.
*If you can't join us at the start time of 7:30, that is okay; join anytime before 9:30pm and pick up playing in the middle of any round. The longer you play, the more chances you have to win!*

Where Do I Play? On YouTube! Go to youtube.com/whyrichmondisawesome anytime after 7:00pm on the night of the 29th, get the room code, sign in and get ready.
Why Should I Play? Over 50+ local businesses are giving out over 180+ gift cards and prizes valued at $7000+! And the best part is most prizes will be given out at random throughout the night just for playing!
See below for all of the businesses participating.
Details
Limited to the first 500 people to join the trivia game. How do you join? Find the live stream at youtube.com/WhyRichmondIsAwesome and enter the room code, set up a team name & enter your email so we know where to email you your gift cards.
Room code to join will go live at 7:00pm so join the live stream ASAP to ensure your spot for playing. Your hosts Lauren & Alex Glaser of The Glaser Group Realtors will hop on the live stream around 7:15pm so join early and have a drink with us before the game starts!
Bad at trivia? It is okay. We are too. (That is why we host 😜). Good news though, almost all the prizes will be given out at random throughout the game just for playing.
Good at Trivia? Show us how much of a smarty pants you are! 1st, 2nd & 3rd place of each round wins a prize pack and the overall highest combined score at the end of all 6 rounds wins a Bonus Prize valued at over $500!!!
Want a text reminder so you do not forget to play? Simply text 804-223-2032 "Boo" and we will text you a reminder to play the afternoon on the 29th.
Worried we may cap out our 500 person limit before you log on? Want a guaranteed entry to play? Donate at least $10 to Richmond Animal League and forward your confirmation email to trivia@whyrichmondisawesome.com and we will add you to our VIP list. We will email you the room code at 6pm and you will be able to log in starting at 6:45pm. That is a full 15 minutes before anyone else will even know the room code! Plus that donation is a write off for you and will help local homeless cats and dogs. Now that is a WIN WIN situation.
How To Play?

–

v v v Watch this Video v v v
Logging in to the game will be similar to our normal trivia and as shown in the above video. Only difference is the game will be 6 rounds, 10 questions per round and you will not have to log in again between rounds/games.

The program we use will automatically take you from round to round.
Each round's questions will have a different theme.
Each round will have a 1st, 2nd and 3rd place prize pack and then we will give out a TON of prizes at random between every round.
Overall theme of the night and individual round themes for the question sets are a mystery until we go live (ooooohhhh spooky!) but we promise it will be tons of fun so join us for as much of the extravaganza as you can.
If you want to get a feel for how our special Holiday Trivia is different than our normal weekly Thursday Night Trivia, please check out the almost 4th of July Special re-run to get a better idea.
So what does your regular Thursday Night Trivia look like and how is it different?
Glad you asked. Head over to whyrichmondisawesome.com/thursday-night-trivia for more details on what normal Thursday night looks like and join Trivia Club while you are at it. We have two virtual games every Thursday at 7:30pm & 8:30pm and we hope you join us every week moving forward! 😁
Sponsors
Trick or Treat! We normally have trivia questions about our sponsors during trivia. Links to their websites are below if you want to explore and learn more about all of these amazing local businesses!
Win Gift Cards & Prizes from:
Poltergeist – Top Sponsor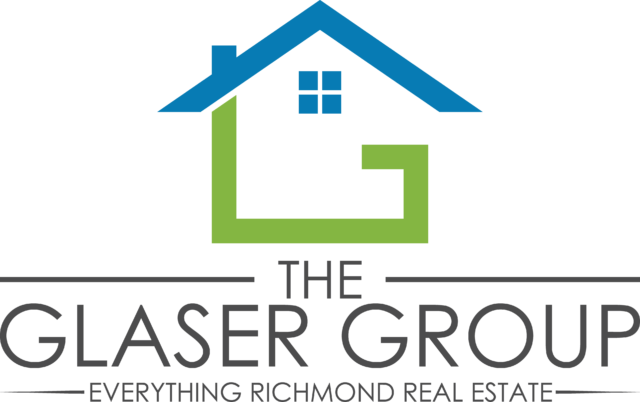 Follow on Insta as they regularly do giveaways to tons of awesome stuff around town: @WhyRichmondIsAwesome
Not only was Alex & his team recently named "The #1 Real Estate Agents in Richmond" by Style Weekly in 2019, 2018 & 2017, The Glaser Group was named by Style Weekly as one of the top 3 Realtors in Richmond every year since 2014. Alex works full time with his wife & business partner Lauren Glaser and their small team of elite Realtors regularly help over 120+ families move every year. REALTrends, a leading source of U.S. housing data, has cited their sales volume as one of the highest-ranking real estate professionals in the Commonwealth of Virginia.
To Alex & Lauren, true success is measured not by numbers and awards, but rather by the dozens of client referrals they receive year after year – a result of their commitment to providing unparalleled customer service. Attentive, innovative, relentlessly hard-working and exceptionally responsive are just some of the shimmering endorsements their clients have generously offered both online and in person to friends and family. Check out their reviews online and be quickly convinced that The Glaser Group are the real estate professionals you want negotiating on your behalf. Their listings consistently sell in nearly half the time as the market average, resulting in thousands of dollars in extra profit for the average client. **Buy or Sell a house with us and use our moving truck for FREE!** Call for details
Watch Our About Us Video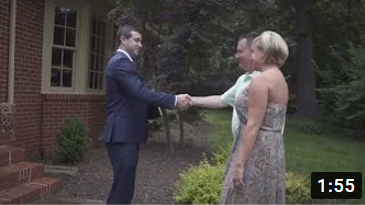 For the past 14 years, the Riverside Outfitters mission has been, "to significantly and responsibly increase recreational use of Richmond's natural landscape by providing best-in-class outdoor experiences and inspiring a return to natural fun." They offer tons of guided and unguided outdoor fun like rafting, canoes, kayaks, bike rentals, tubing, climbing, camp and more!
Watch their Why Richmond Is Awesome Video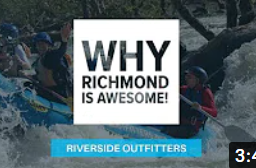 Canine Adventure is a professional dog care provider in Richmond, Virginia. They specialize in taking dogs on "Adventure Walks", which are long hikes in local parks that often include leash work, off leash playtime, swimming, exploring, and doing all sorts of stuff that dogs love. They also now offer dog training as well!
Follow them on insta: @canineadventure
Glamp in a Treehouse in Richmond, Virginia – Here's your chance to fulfill that childhood dream of running away and glamping in a treehouse! Located semi-adjacent to the river in Richmond, Virginia, the Trailside Treehouse is conveniently situated in the epicenter of East Coast adventure. Whether you're looking for an adventure on the trails, a great place to sample celebrated craft brews, or just want to get away from it all and re-center your soul, the Trailside Treehouse is your cozy glamping retreat.
Follow them on insta: @trailside_treehouse_hotel
Watch their Why Richmond Is Awesome Video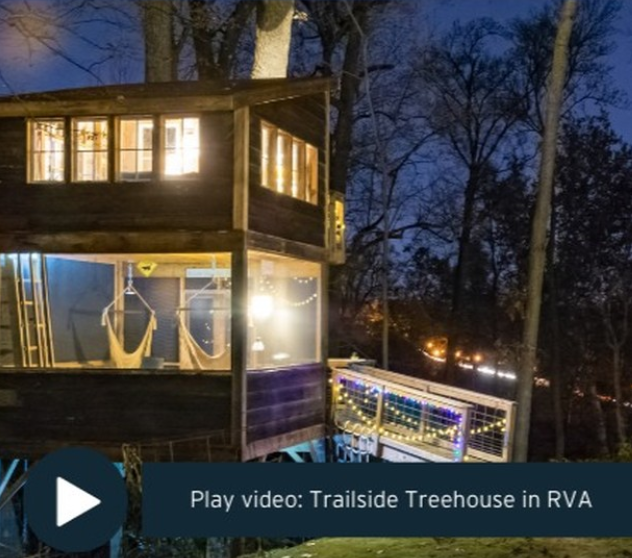 The Richmond Experience was founded by Samantha and Sean Kanipe in 2017. When they moved to Richmond several years ago, they struggled to find things to do and places to go, and relied a lot on Yelp and Google, which were often overwhelming and didn't give them the kind of local insight they craved. They wanted a resource that gave them insider info and that was more curated towards the kind of activities and places they wanted to experience. From this, The Richmond Experience was born – first as an Instagram account, and now to a full-fledged membership program. For their members, their goal is to be that amazing friend who always knows what's going on, where to go and when to get the best deals.
Follow them on insta: @therichmondexperience
Nightingale Ice Cream Sandwiches was founded by husband and wife team, Xavier Meers and Hannah Pollack. A native of Belgium and 25-year veteran chef, Xavier came to the States to open and run restaurants and soon met Hannah, a former marine and chef herself. During a five-year restaurant run together, they created the first Nightingale ice cream sandwich as a restaurant dessert option. Soon after, they left the restaurant kitchen behind to fully embark on their new venture—one born from a love of their culinary crafts, classic desserts, and each other.
Nightingale Ice Cream Sandwiches are gourmet and handcrafted, so they cannot be compared to any other ice cream novelty. Each sandwich uses 14 percent butterfat ice cream, locally sourced inclusions, and hand mixed and made cookies. At first bite, you can taste the difference. Each bite brings memories of childhood, but with a sophistication in flavor that won't be forgotten.
Follow them on isnta: @nightingaleicecream
Follow them on isnta: @hotelgreene
Watch their Why Richmond Is Awesome Video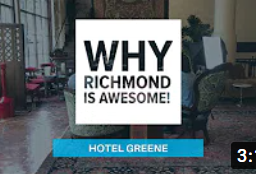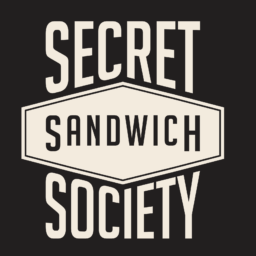 Follow them on isnta:@secret_sandwich_society
Watch their Why Richmond Is Awesome Video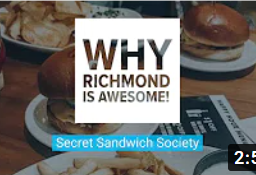 Want Updates On This And More?
Subscribe to our mailing list!